Car tyres
Recycling
Waste tyres are used tyres that cannot be given a second lease of life, therefore have no saleable value and need to be disposed of as waste.
Siba Recycling specialises in the sustainable reprocessing and disposal of waste tyres.
Siba Recycling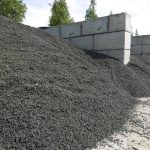 t its site in Uden, Siba is able to shred entire car tyres into small pieces. Some of the shreds then undergo further processing to become steel and chips (smaller pieces of rubber with textiles). These shreds and chips are then taken to granulation companies, which further process them to make new raw materials.
Car tyres contain three raw materials that are separated from each other during granulation:
granulate (finely ground rubber crumb)
steel
textiles
The granulate can be used for the manufacture of play mats, sports surfaces and playground equipment, and in road surfaces, among other products. The steel is cleaned and then once again used as a raw material. The textiles are suitable for use as a raw material in the incineration industry, among others.
This means that scrap tyres are fully processed in a sustainable fashion and used for new products, and that they are not disposed of in the environment. Our services are therefore totally environmentally friendly.
Supply of tyres by other collectors
Other collectors may also supply waste tyres to Siba. Siba deals with the scrap tyres from then on, and the collector receives documentation proving that the scrap tyres have been sustainably processed in accordance with the agreements made. Interested in Siba? Contact us to discuss the possibilities.
Sales of waste tyres / shreds
In addition to the granulation industry, there are countless other markets for which used tyres or shreds can be suitable. Siba is always interested to hear from any parties looking for scrap tyres or shreds. Interested? Contact Siba today.