Car tyres
Collection
Siba collects both small and large quantities of used tyres. You can have the tyres disposed of through the RecyBEM (Netherlands) or Recytyre (Belgium) scheme with the placement of a rack or container. Not affiliated with one of these schemes? Then why not ask our representative to come up with another solution, tailored to your particular situation?
Click here to read more about RecyBEM and Recytyre.
Waste tyres are fully recycled, meaning that all used tyres are given an environmentally friendly future.
Your tyres – our business:
Depending on the annual number of tyres involved and the space available, Siba's clients are provided with a tyre container or rack on loan.
You can send us an email to let us know that your container or rack is almost full. Siba will then arrange for it to be emptied within eight working days.
For larger clients, it is possible to schedule the regular emptying of containers and racks as part of planned routes.
Drivers use a loader crane for emptying containers or racks on site. The weight of the tyres collected is printed onto a purchase order, a copy of which is given to you. We will be further automating this system in the future.
To schedule the emptying of a container, send an email to banden@siba.nl. Alternatively, fill out the form found here.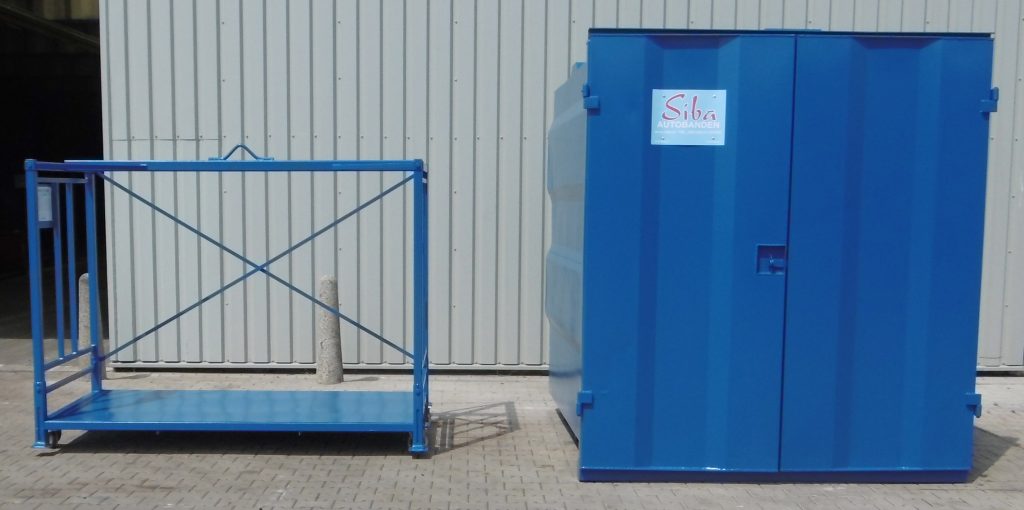 Tyre rack: width 245 cm x depth 120 cm x height incl. wheels and hook 200 cm
Container: width 225 cm x depth 240 cm x height 260 cm