Car tyres
Export
Siba sorts all of the tyres collected and then our expert inspectors determine which tyres can still be sold around the world. Our high standards and expert quality control have won us the trust of business partners way beyond Dutch borders.
Sales of used tyres
Approved tyres are stored in our warehouse and made ready for dispatch. The tyres are interlocked with each other inside of cases, compressed and loaded into the container.
Our unique system allows us to load almost twice as many tyres into a cargo container than usual.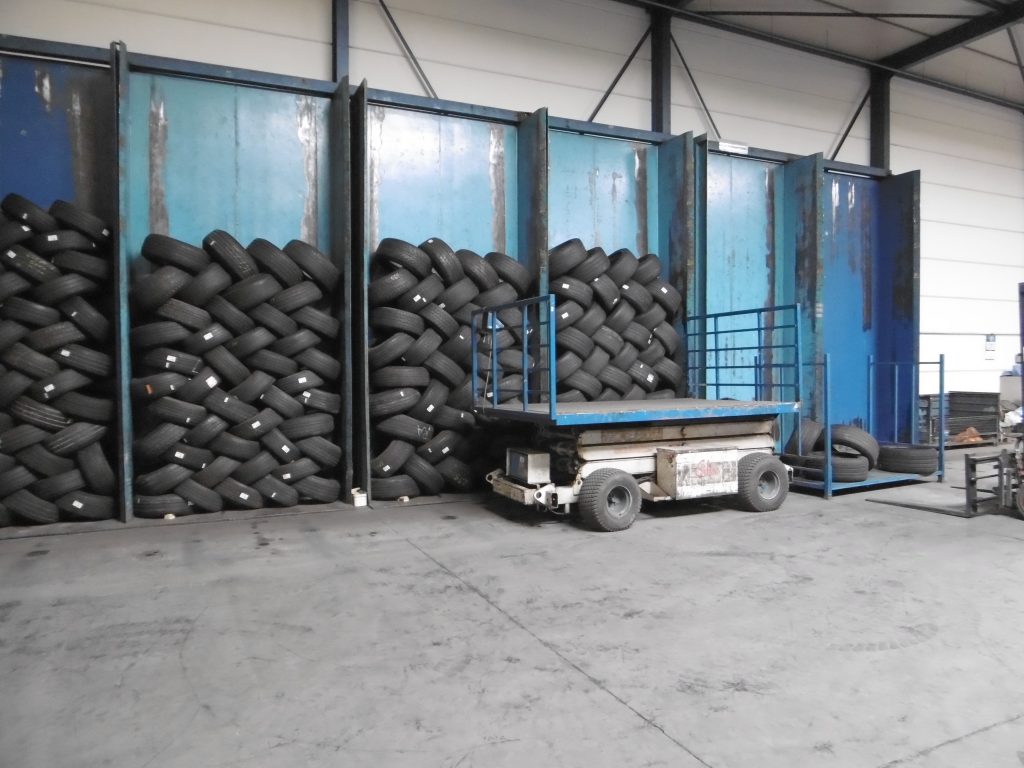 Used tyres are mainly sold for:
The retreading market: these are tyres that are suitable for retreading, after which they are sold as remoulded tyres.
The tread market: these are car tyres and van tyres with a minimum of 1.6 mm of tread.
Want to buy a batch of tyres?
We are currently on a customer stop. If this no longer applies, we will let you know via this site.
Global export
Most tyres sold by Siba are exported to countries around the world. The purchaser always bears the responsibility for transport but Siba will gladly offer expert advice regarding transportation if required.
The general terms and conditions of payment and delivery of VACO (a business organisation for the tyre and wheel industry) apply to all our services.